Cinema 4D is one of the world's most popular 3D and CGI (computer generated imagery) software. I'm sure you already know this bit there's something you don't know.
Yesterday, I made a collection of beginner friendly tutorials of Cinema 4D, And that article became quite popular, contrary my expectations as we don't focus much C4D. Since it became a hit, I thought why not make a list of some artworks created in C4D.
I decided this because we are mostly graphic designers and web designers here so we need inspiration of commercial designing. So this post contains some inspiration material to help you design great 3D logos, 3D layouts and other designs.
Not to forget, these are all impressive examples of digital art so you should not only see them as inspiration for designing but as a piece of art as well.
3D Artworks made in Cinema 4D
C4D is a multipurpose tool that can create 3D models, animations, motion graphics, visual effects and almost anything that any 3D software can do.
Compared to some of its competitors such as The Foundry's Nuke, C4D is pretty economical.
Another thing that I really like about Cinema 4D is that it is quite intuitive to learn. You actually have fun learning it, unlike other advanced engineering software.
For these reasons, I thought it would be a good idea to present you with some design inspiration so that you can take your skills to a whole new level of 3D.
Vector – C4D wallpaper attempt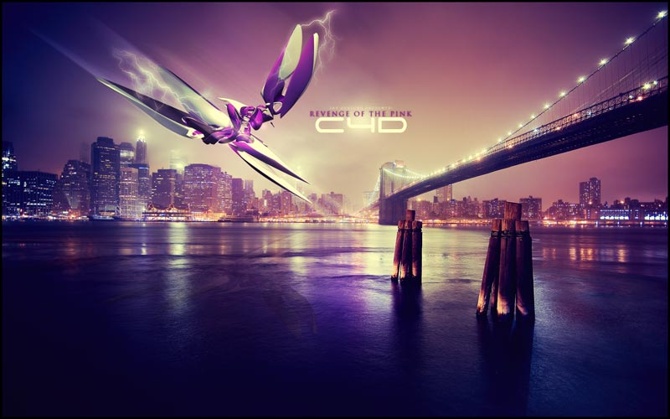 In the end, I'd just wanna remind you of the usual and video C4D tutorials that I published yesterday. They are ideal for beginners who are familiar with Photoshop and want to learn C4D on fast track. Make sure you follow some of those tutorials and make yourself shine out among the crowd of designers.