Temporary tattoos can be painted, airbrushed or any kind of tattoos which go away automatically within a few days.
One of the most famous types of temporary tattoos is henna tattoos. But there's more to temporary tattoos than just henna tattoos.
Today we are sharing a collection of temporary tattoos which are mostly painted-on and they look exactly like real tattoos, yet they are temporary and they vanish gradually in a few days.
Relevant Content: 50 Beautiful Mehndi Tattoos
30 Best Temporary Tattoos
A temporary tattoo made with ballpoint.
One of the good reasons to have painted on tattoos is that they play with colors much more efficiently compared to real tattoos.
This is a henna tattoo being applied.
A henna made ankle bracelet.
A beautiful mermaid tattoo made with mehndi.
A modern pattern using henna.
And arm full of temporary tattoos.
Christmas special temporary tattoos.
A cute rainbow on the hand.
Ready to go take-off?
This is a cute temporary tattoo using white ink.
A temporary anchor tattoo that looks like a real tattoo.
A butterfly tattoo for the shoulder.
Feather and flying birds. That a whole conceptual painting on your body.
Embroidery tattoo for women.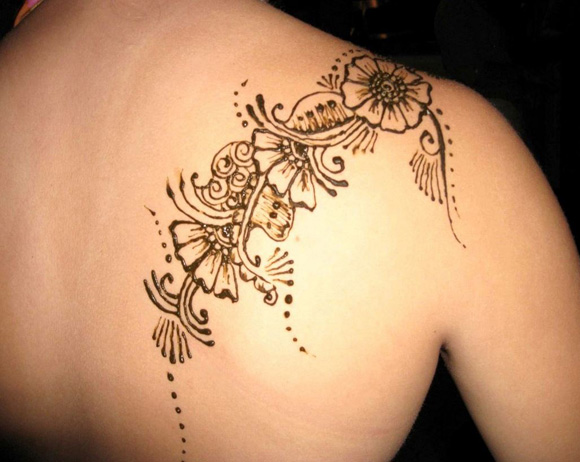 A tattoo for the lower leg.
Another cool temporary tattoo for women.
Temporary tattoos of flower look really adorable.
Love is the thing that gets multiplied when you share it.
Flowers are the symbol of love.
And here's something for Chinese myth lovers.
A temporary tattoo of a flame.
Great warrior ornamental tattoo.
The logo of love.
The two most important words of life in one tattoo.

My feelings will never change…
Even though this is a henna tattoo, this is not one of the traditional ones.
Another temporary tattoo of skulls.
This is a semi-abstract painting in a tattoo.
And this is my favorite one. The very stylish temporary tattoo.